The skipper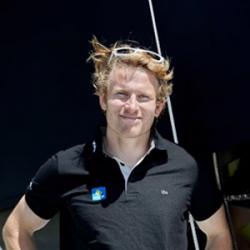 François Gabart (FRA), 34 ans
Né le 23 mars 1983, à Saint-Michel d'Entraygues (Charente)
Célibataire, père d'un enfant
Vit à Port-la-Forêt (Finistère)
The symbolism is very strong. One hundred years after the Americans landed in Europe, THE BRIDGE will retrace their steps, sailing to the United States to create the link for the world of sailing and far beyond...
Winner of The Transatlantic Race 2016.
Skipper, competitor, engineer, François Gabart is all of these things at once. Versatile, curious, and hands-on, this young 33-year-old sailor, spotlighted by his victory in the Vendée Globe, has risen to the ranks of the greatest talents in offshore racing in the space of a few years. Winner of the last Route du Rhum in a monohull, winner of The Transatlantic Race 2016 aboard the maxi-multihull MACIF, he is a solo specialist with a string of remarkable wins and is noted for his ability to pick up victories in the most prestigious events from the time he first became involved in racing. Passionate and impatient, François Gabart is now one of the sharpest and most promising talents of offshore sailing. On board his trimaran, the newest Ultimate, he will surely be one of the most agile opponents facing the famous cruise liner.
Palmarès
2016 : Vainqueur de TheTransat bakerly
2015 : Vainqueur de la Transat Jacques Vabre en double avec Pascal Bidégorry
2014 : Vainqueur de la Route du Rhum-Destination Guadeloupe
2012/2013 : Vainqueur du Vendée Globe
2010 : Champion de France de Course au Large en Solitaire
2010 : Sélectionné Skipper Macif
2004 : Champion du Monde Jeune Tornado
1997 : Champion de France Optimist
L'équipage

Antoine Gautier



36 ans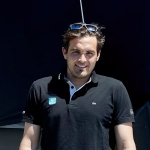 Guillaume Combescure



28 ans

Yann Riou



43 ans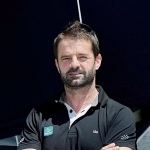 Pascal Bidégorry



49 ans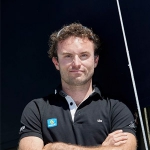 Benoit Marie



30 ans
The boat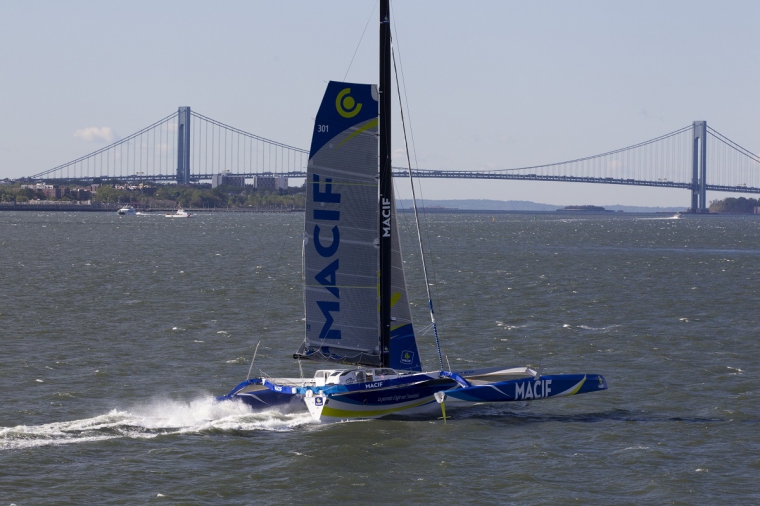 Official name: MACIF
Number: 301
Architect: Cabinet Van Peteghem - Lauriot Prévost
Shipyard: CDK Technologies - Multiplast (France)
Sailboat: North Sails
Decoration: Isabelle Keller/Jean-Baptiste Epron
Launch: summer 2015
Length: 30.00 m
Width: 21.00 m
Draft: 4.50 m
Air Draft: 35.00 m
Weight: 14.5 t
Area of sails upwind: 430 m²
Area of sails downwind: 650 m²
Contact presse
Stéphanie André, agence Windreport'
+33(0)6 84 79 76 01
trimaranmacif@windreport.com
Gaëlle de Penguern, MACIF
+33(0)6 62 77 40 82
gdepenguern@macif.fr